Gordon's Update July 9 – Tillamook Headlight-Herald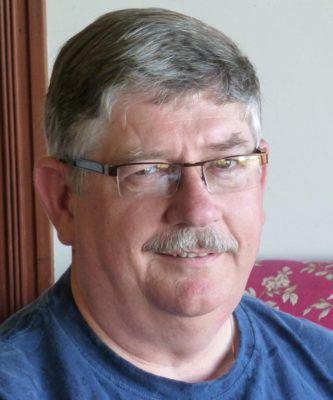 A strong onshore flow is thickening the marine layer and clouds giving us cloudy skies with a slight chance of some patchy drizzle this morning along with slightly cooler temperatures. The clouds hang around all day as a weak low pressure trough slides across this afternoon and evening, the afternoon. Any precipitation from this would be isolated to the southwest Washington coast. High today only up near 65.
Tomorrow starts out cloudy also but with strong high pressure building in, the clouds break up mid morning then we see mostly sunny skies tomorrow afternoon with highs climbing up around 69. The marine clouds move in some areas that night, lows near 52.
Wednesday is the start of a period where high pressure dominates the region, so, we can expect mostly sunny to sunny daytime skies with highs in the low 70s, mostly clear nights, lows in the lower to mid 50s through the end of the week and weekend.
OREGON RECREATIONAL TRAILS ADVISORY COUNCIL MEETS JULY 20 IN TILLAMOOK
TILLAMOOK, Ore. – The Oregon Recreational Trails Advisory Council (ORTAC) will meet 9 a.m. to 4:30 p.m. July 20 in the Officer's Mess Hall at the Port of Tillamook, 6825 Officers' Row Road, Tillamook. The meeting is open to the public.
On the agenda: presentations from local trail advocates and land managers about trail projects and initiatives, including updates about the Oregon Coast Trail and Salmonberry Trail; council review of proposed bylaws; and recommending the appointment of a new council member to fill a coastal representative position.
View the agenda online: https://www.oregon.gov/oprd/Trail_Programs_Services/Documents/ORTAC%20Tillamook%20July%202018_Web.pdf
The Oregon Recreational Trails Advisory Council (ORTAC) was established by the Legislature in 1971 to advise Oregon Parks and Recreation Department (OPRD) and its partners in the development and promotion of high quality non-motorized trail systems throughout Oregon. The council is made up of seven volunteer members representing the five congressional districts and two coastal representatives. Members are appointed by the Oregon Parks and Recreation Commission. The council holds quarterly meetings in different locations across the state.
For more information about ORTAC, visit https://www.oregon.gov/OPRD/Trail_Programs_Services/Pages/Advisory-Committees.aspx
The meeting location is ADA accessible. Individuals that need special accommodations to attend must contact Nicole Sprecher, Administrative Support Specialist, at 503-986-0968 or [email protected], at least three days in advance.
Reminder about County Road Closures:
Sollie Smith
Full road closure is scheduled between July 11th at 7:00 am until July 12th at 5:00 am. The road will be limited to 14-ft wide until the project is completed.
Hwy 6/101 Update from the Chamber
Sticky Stomps got us through the busy Fourth of July week, and it is time for the permanent striping to go down in the newly paved portion of the project! There will be a more thorough update after the 10th, but I wanted to be sure to get it on your radar that striping crews will be active starting at 7PM on Monday, July 9th. There should be minimal lane closures for this and no detours necessary, but striping can slow traffic and be a bit of a surprise, so be alert. The work will all be done in the evening, and is expected to go fairly quickly. The new traffic pattern will be in place (including the "sharrows"), and perhaps will be most noticeable on southbound Main at the First St. intersection. The goal is for the new traffic signals to go live in tandem with the striping, although there is a plan for temporary signage if necessary.
Although not part of the Highway Project, I also wanted to call your attention to the construction work taking place on Fifth St between Main and Stillwell and on First and Ivy to Front St. Both projects are City of Tillamook projects. The Fifth St work is part of an infrastructure investment that replaces and protects the sewer laterals on that stretch of Fifth St, many of which were heavily damaged and failing. The nature of the work requires complete closure of the street at times, with some local access. Please be sure to call Rawe Autobody (503.842.4773) to schedule with them and get updates on access to their shop while this project wraps up.
On Ivy between Front and First, and then on First between Ivy and Stillwell, is another City of Tillamook project that was funded through the Tillamook Urban Renewal Agency. This project implements portions of the Hoquarton Waterfront Plan, upgrading the sidewalk in the area to match the blocks on either side and add street lighting. It also includes all new stretches of sidewalk down Ivy, creating safe pedestrian continuity from the businesses and parking along First down to the almost-open Sue H. Elmore park. Detours are common in this area with the regular closure of Ivy between First and Front, so be cautious and patient and prepared to use Stillwell as an alternate.